Welcome to the Korea Europe Review
Keywords:
area studies, East Asian studies, editorial, inaugural issue, journal scope, Korean studies
Abstract
The article introduces the inaugural issue of the Korea Europe Review, a newly launched international, peer-reviewed, open-access journal specializing in Korean studies. While the term Korea encompasses both North and South Korea, the journal broadly focusses on regional as well as global social, cultural and political discourse.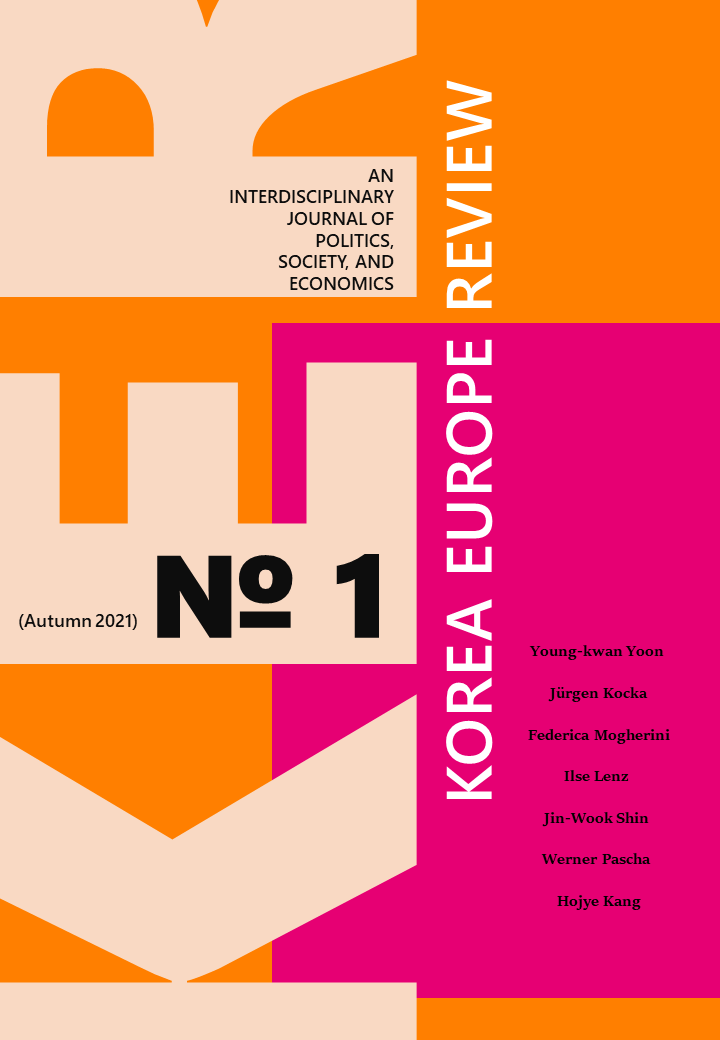 How to Cite
Lee, Eun-Jeung. 2021. "Welcome to the Korea Europe Review". Korea Europe Review: An Interdisciplinary Journal of Politics, Society, and Economics, no. 1 (December). Berlin, Germany. https://doi.org/10.48770/ker.2021.no1.2.
Copyright (c) 2021 Eun-Jeung Lee
This work is licensed under a Creative Commons Attribution 4.0 International License.