My Korea is comedy when seen in long-shot, but a tragedy in closeup
Keywords:
Korea, tragedy, comedy, K-wave, feminism, Hell-Chosun, elderly people in Korea, Nth Room Case, social media, misogyny, Ilbe
Abstract
The Korea-Europe Programme at Freie Universität Berlin sponsored the "My Korea Is…" competition for students enrolled in Korean studies but also for Koreans currently studying in Europe. The competition was open for entries in a variety of formats, including visual (video, animation, photography, collage, painting, comic, design, mixed and multimedia etc.), audio (podcast, composition etc.), text (essay, poetry etc.) among others. The following entry by Haeun Kim received the First Prize as Jury Favourite in the category of Korean citizens studying at a European university and we are pleased to be publishing it here.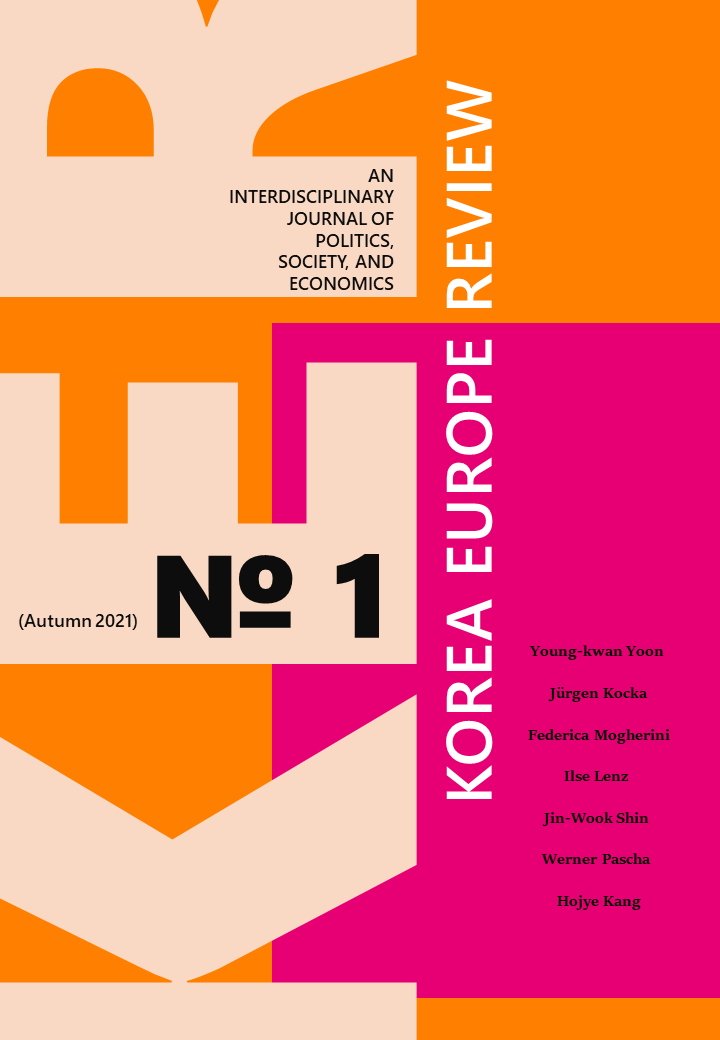 How to Cite
Kim, Haeun. 2021. "My Korea Is Comedy When Seen in Long-Shot, But a Tragedy in Closeup". Korea Europe Review: An Interdisciplinary Journal of Politics, Society, and Economics, no. 1 (December). Berlin, Germany. https://doi.org/10.48770/ker.2021.no1.5.
Section
Creative encounters